Shiv IT International Solutions is a focused business solution provider with expertise in ERP, Business process solutions and help organizations to align their workflow processes and root out existing redundancies in the system.The company offers customized ERP solutions to its clients who come from different industry verticals.
Enterprise Resource Planning integrates business management modules and user friendly technology. The ERP solution is such a system that can combine all the functions of a business, such as inventory management, warehouse management, manufacturing, distribution, invoice tracking, accounting, sales module, production planning, purchase management, customer support service, finance, HR, supply chain management, logistics, software, customer relationship management (CRM), etc. on to a single framework and thereby enabling business owners to take balanced and informed decisions for the future.
ERP Solution help you:
Increased operational efficiency
Improved customer satisfaction
Enables better decision making and forecasting
Provides support for business growth
Scalable and flexible solutions providing for future changes
Better tracking of inventory
Provides a centralized framework for all business processes.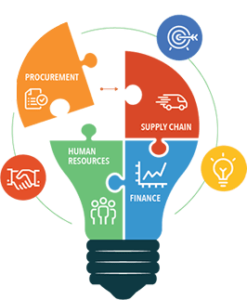 Our ERP Solution
Customized ERP Solution For Your Business
Our ERP software solutions have helped many of our clients overcome their business challenges in cost-effective manner. We deliver configurable solutions that a perfect fit in your business and offer comprehensive ERP services right from customization to integration with robust post-sales back-up. Following are our different solutions: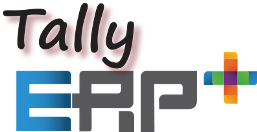 Tally ERP Plus
Tally ERP Plus is Web based ERP software solution Integration with Tally it provide seamless integration and management of diverse organizational functions on a single platform.
Suitable to all kind of Business
Print ERP Plus
Print ERP Plus  is web based ERP software solution specially design for Printing Press organization, who want to mange His Operation like  a  Job manage-ment,Document authentication  etc.
Suitable to Printing Industries and Design  agency etc.

Production Plus
Production Plus is easy to use, production control, Order and job tracking solution designed to help you increase your operating profits without increasing your overhead.
Suitable to all Production Industries
Store-Plus
Store Plus is Inventory applications. Create Purchase Orders and Sales Orders in minutes. Manage your online and offline orders from one central location.
Suitable to  all Industries  Inventory Management.


Pre-Press Plus
PrePress Plus  is web based software solution specially design for PrePress Department for a Job Management and Document Management
This for Small  Printing Industries and Design agency
Tally  plus
Tally Plus is a third party integration tool which is bridge between Tally and your Existing Application, It doesn't matter in which technology you have and software.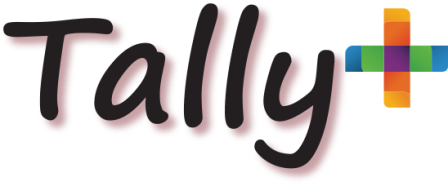 ERP Solutions
Updated on 2017-04-02T18:26:41+00:00, by shivit.